Fiction
Fiction - winner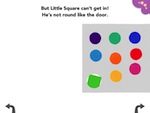 DADA Company Edutainment, Madrid, Spain
Four Little Corners
Texts and illustrations by Jerôme Ruillier / DADA Company Edutainment
What the jury said
This delightful story is about helping a square peg as it tries desperately to fit through a round hole, in order to be with friends. This book-inspired app demonstrates that the translation from print to digital needn't be sophisticated, as long as a good story is involved. The underlying message -- that childhood can be a time when fitting in is difficult -- struck a chord with the jurors, who noted " "Geometric forms have never been so moving or funny."
---
Fiction - mention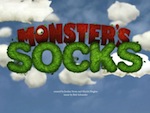 Martin & Jordan, Wilmslow, UK
Monster's Socks
Texts by Martin & Jordan, illustrations by Martin Hughes
What the jury said
Wonderful, whimsical illustrations meet a good story, and an especially clever scroll-like navigation technique. The story, about a child-like monster in search of his socks – is expertly delivered on the touch screen, where pages are replaced by two simple arrows, letting you move with fluid ease forward or backward through the adventure. You help by making a bridge, sailing a boat or flying home from the moon.
---
Fiction - mention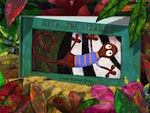 Irene Blasco Studio, Valencia, Spain
Rita The Lizard
What the jury said
This ancient tale of friendship and identity is delivered with luscious illustrations and state-of-the-art interactive elements that extend the ideas of the story beyond the traditional page. You can swipe your way up the neck of a giraffe, or explore the rich foliage of a jungle scene. Responsive and playful, the jurors liked the ability to toggle between four languages or record the narration.
---